I find that people tend to look at earning money through their blogs 2 ways: "It's gonna be so easy!" or "I don't understand any of this, it's impossible!" Many bloggers start with the first mindset, then end up at the second one after getting discouraged.
The trick is to find a happy-medium: Making money with a blog takes work, but it's far from impossible. I usually tell bloggers to start with tackling something small – one goal at a time, then once you have it down, move on to bigger things.
It's tempting to try to do everything at once – setup a million ads from a million ad companies, everywhere. More seems better, right?
More ads = more money?
Nope.
If you don't understand what you're doing you could end up driving readers (and potential buyers) away. Or just cluttering up your site without actually increasing revenue.
It's more effective to concentrate on one or two tasks at a time until you've mastered them.
More effective = more money.
If you're going to sacrifice site space, you should be seeing a return for that sacrifice. In this case, that means choosing one or two ways to start monetizing your blog, then choose one or two ad companies to work with.
This list will show you how you can monetize your blog, and some of the best places to start.
PPC  (Pay Per Click) ADS
What is it? With pay-per-click ads you make money whenever someone clicks on an ad on your site.
The most famous PPC ad network is undoubtedly Google adsense, but here's a few more to consider:
MEDIANET
This Yahoo-backed service offers customizable ads with a similar premise to Google ads. The folks over at Bing may not have been able to outstrip Google as a search engine, but they're not one to underestimate, and they have managed to create a prettier publisher experience overall, in my opinion.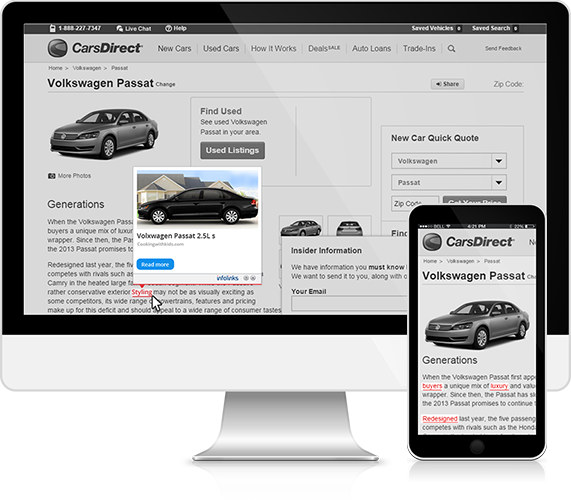 Infolinks offers several options for the types of ads you display, including links directly inserted into the text of your blog post, so it doesn't get in the way of your content. Approval for this ad network is based on your content, not page views, so you can started even if you don't have a lot of traffic.
BLOGADS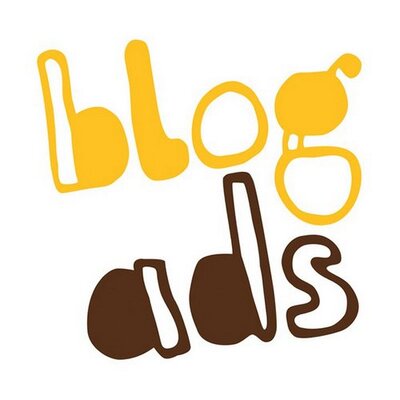 An ad network especially tailored to bloggers, BlogAds includes a load of customization options, including the ability to set your own prices.
CPM ADS
Cost per thousand impression (cost per "mille") ads
What is it? Instead of getting paid each time someone clicks on an ad, you get paid based on the number of "impressions" or views. This type of advertising makes sense if you have consistent traffic because you can count on a pretty regular pay-day.
Conversant ad network starts with pretty low monthly view requirements at 3,000 – especially for a network that supports CPM ads. If your blog traffic is still fairly low, this may be one to check out.
RhythmnOne requires bloggers to have at least 25,000 views or 5,000 unique visitors per month – which is a pretty good starting point for those looking to get into CPM ads.
BuySellAds has a minimum requirement of 50,000 monthly views. They let you set your prices, then direct their advertisers to your offer, and you get to control which ads end up on your site.
Exponential is a big CPM advertising company for more advanced bloggers. If you have north of 500,000 visitors a month you can apply.
AFFILIATE LINKS
What is it? Links that you add to your site that have a personalized code attached to them (created by the affiliate company) so that you get a percentage of each item that sells after someone clicks through that link.
Many businesses have an affiliate program that you can sign up for, but there are also large affiliate networks that many companies use to streamline the process. Create an account at one of these affiliate network sites and you can apply for hundreds of affiliate opportunities in one place!
AFFILIATE NETWORKS
Multiple Affiliate programs in one network
CJ (previously known as Commission Junction)
SKIMLINKS
RAKUTEN (previously known as LinkShare)
Individual Affiliate programs
A spot to make money as an affiliate or to sell your own digital products.
Add affiliate links to digital merchandise from Itunes, such as music or audiobooks.
You can add an affiliate link to your blog to sell pretty much any item on Amazon. That gives you a massive selection that can help you monetize virtually any niche blog.
Commissions range between 4-15%
Sponsored Posts
What is it? A company pays you to write or publish content on your site featuring their product.
MASSIVE SWAY
One of the easiest places to start because any blogger can join and start applying for sponsored opportunities right away.
MODE
A content curator site that you can join just to browse through interesting articles, or you can apply to create what Mode calls "stories" which you'll get paid for if accepted.
You need to be an ad network member to receive emails about sponsored opportunities.
BLOGHER (Momentum)
An ad network specifically geared toward blogs for women. You can run their campaigns on your blog and get paid, as well as participate in sponsored opportunities.
There's also other opportunities to grow your reach and make money with your blog.
FEDERATED MEDIA
A company made purely to connect advertisers with content creators – like you!
Lots of sponsored post opportunities in one place, no minimum page view requirement.
Create and Sell Your Own Products
E-Products
What is it? You can create and sell digital products from your blog. There's a million things you could create, depending on your blog niche, such as e-books, online courses, workbooks, or membership-only content, to name a few of the options.
Check out:
E-BOOKS
Make an eBook: How to Easily Create a PDF eBook that Rocks (BlogTyrant)
How To Turn Blog Posts Into An eBook (The Sits Girls)
ONLINE COURSES
How to create an online course that sells (ByRegina)
Tips for Creating Your First eCourse (ProBlogger)
How This Math Teacher Earns $1 Million a Year (& How to Replicate His Success) (The Penny Hoarder)
5 Key Steps to Create Online Courses (Kathryn Hocking)
Physical Products
GENERAL
5 Secrets to Successfully Selling Products Online (selz)
How to succeed selling physical products online (Melanie Duncan)
AMAZON
If you sell items on places like Amazon (or Ebay – but personally I'd forgo it) you can set up links to those products on your blog.
Podcast 53: How to Earn Over $12,000 Per Month Selling Physical Products on Amazon (Niche Pursuits)
The Pros and Cons of Selling on Amazon and eBay (Shopify)
ETSY
This Teen Paid for College by Selling on Etsy. Here Are 5 Ways She Did It (Entrepreneur)
How to Start Your Own (Successful!) Etsy Shop (Country Living)
12 things I've learned about running an Etsy shop (xosarah)
5 Tips for Selling Vintage on Etsy (Femtrepreneur)
Sell STRAIGHT FROM YOUR BLOG
How to Sell Retail Products (Even Boring Ones) With Your Blog (PushingSocial)
How to Add a Store to a Blogger Site (Selz)
How to Build an Online Store and Sell Your Products with WordPress and WooCommerce (WPExplorer)
Obviously there's a lot of ways out there to make money with your blog. The difference between success and failure is learning to use them effectively.
My advice? Choose two.
Choose just two ways to get started monetizing your blog, test it out, read up on how to optimize  so you can use them to monetize your blog in the most effective way possible.
Have you tried and tested out any of these resources? Which ones have worked for you and which ones haven't?
About The Author
Hannah  is a sarcastic introvert with a blogging compulsion and a tendency to pet ALL THE DOGS. Problem-solver, tech-enthusiast, and very-expensive-piece-of-paper-holder (aka my Psychology degree) I help smart bloggers blog smarter. She is also a fan of chai tea, hard cider, and the clicky sounds keyboards make.
Be sure to check her out on TWITTER / FACEBOOK / BLOG